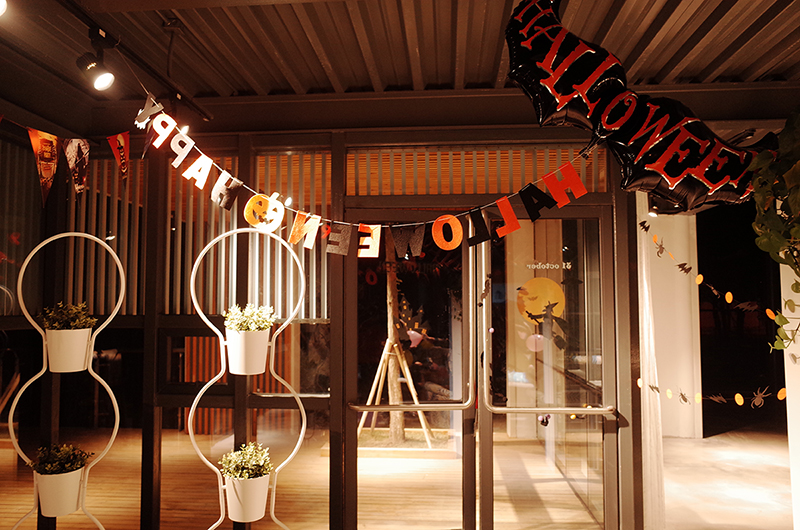 Halloweenis a traditional western festival on November 1st each year which is thebusiest time of the festival. Now in China, an increasing number of people arefond of celebrating this great event with family members as well as theirfriends. To celebrate Halloween, children always dress up as a whole range of ghostsknocking on doors from house to house, asking for candies, or else they willmake trouble. At the same time, it is said that all kinds of ghosts will dressup as children to celebrate Halloween together with the crowd, while humansdress up as all kinds of ghosts in order to make ghosts more harmonious.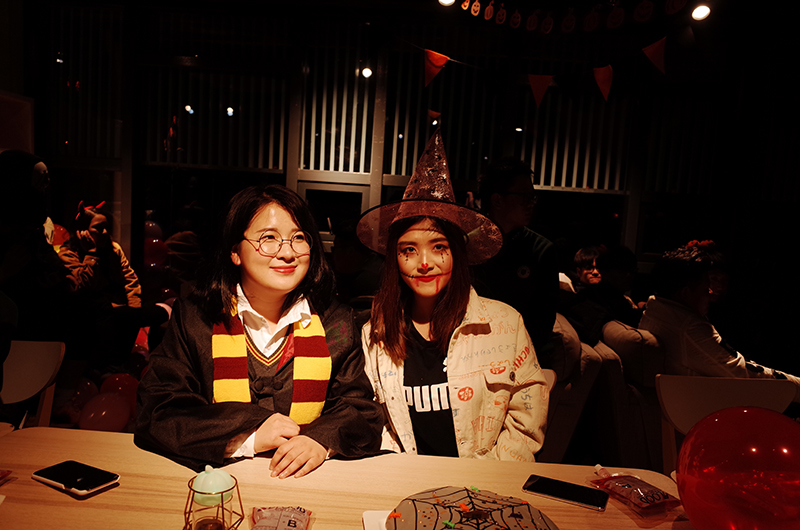 On1st November, our international high school department held a fantasticHalloween party in the newly opened coffee house with all students andteachers. Principle Chen also came to the party to share the extreme pleasurewith us.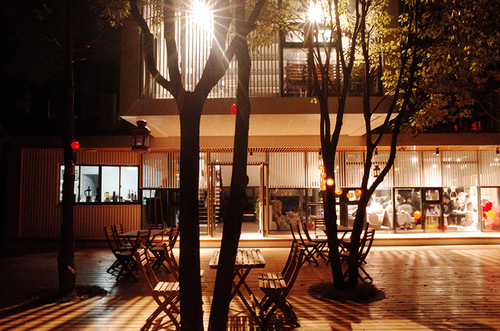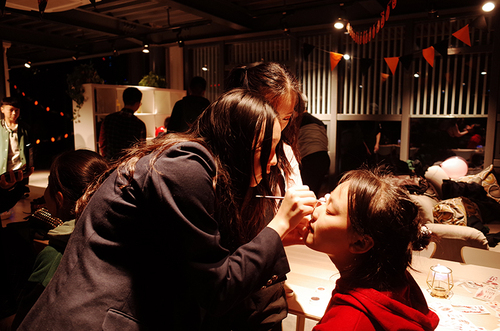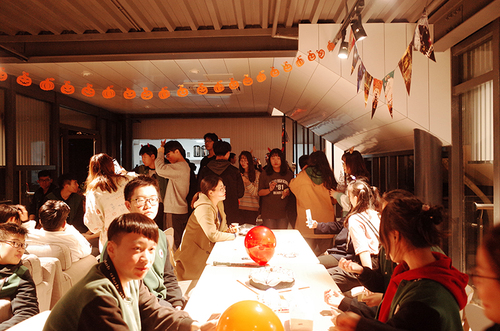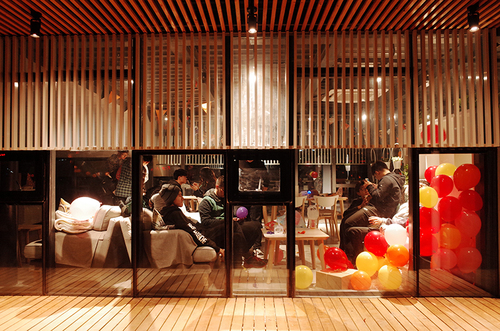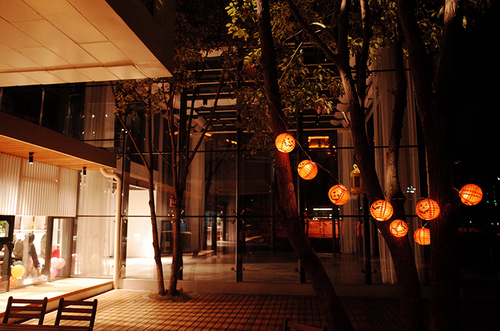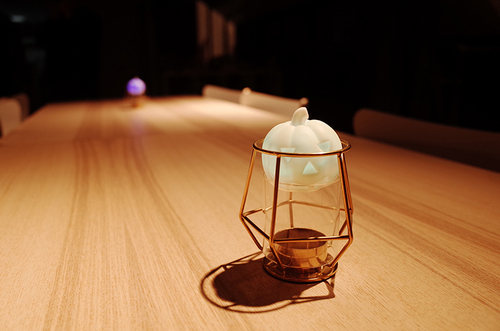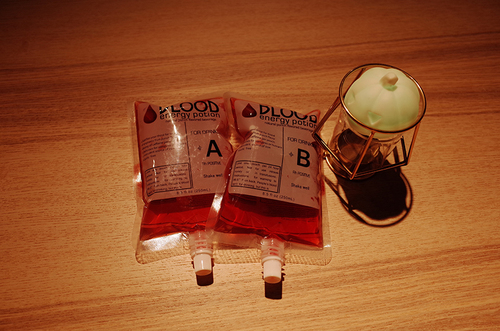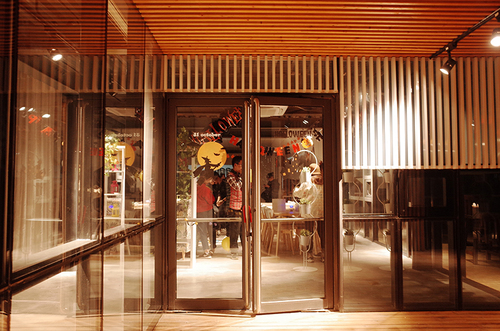 Laterin the afternoon, the majority of the students all actively contributed todecorate the coffee house into a new appearance.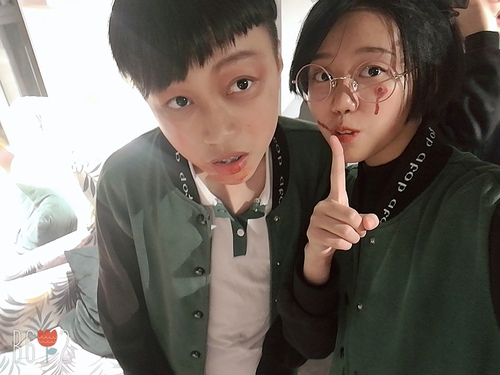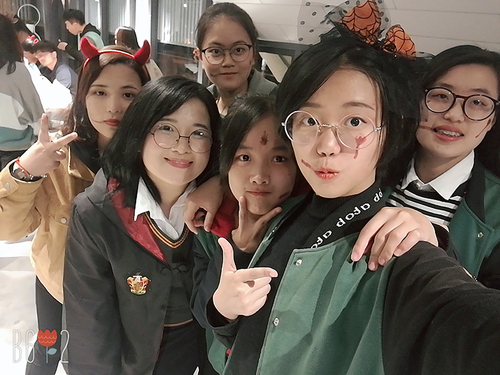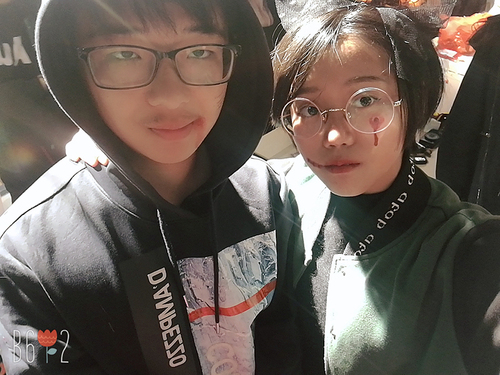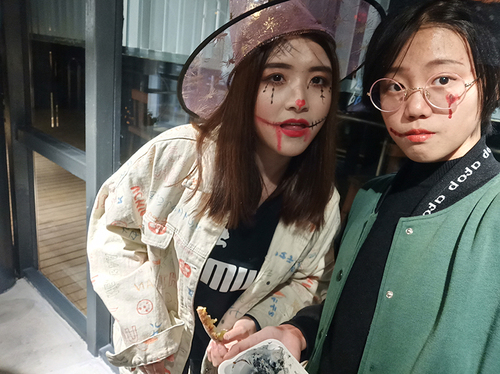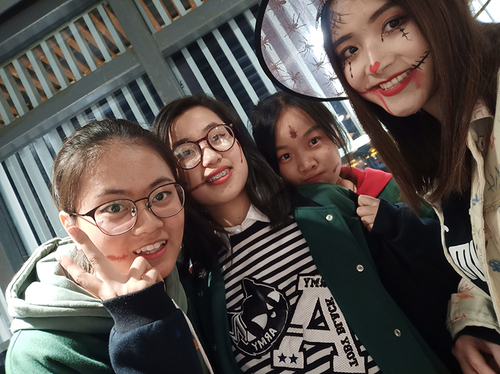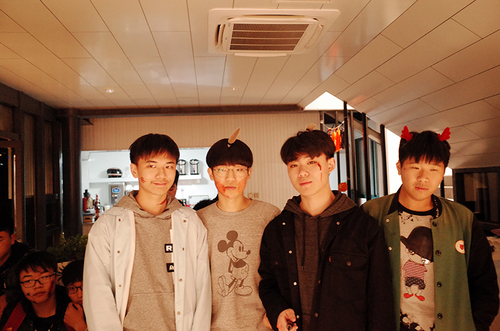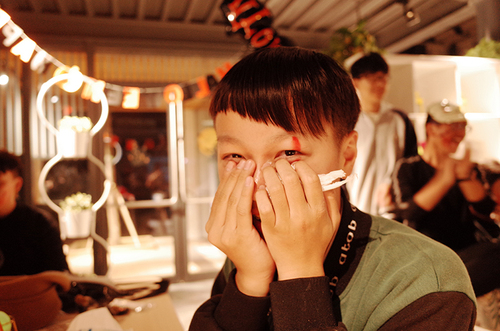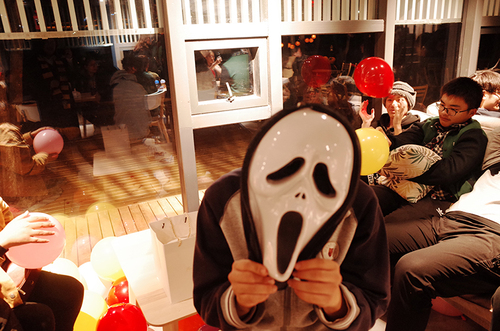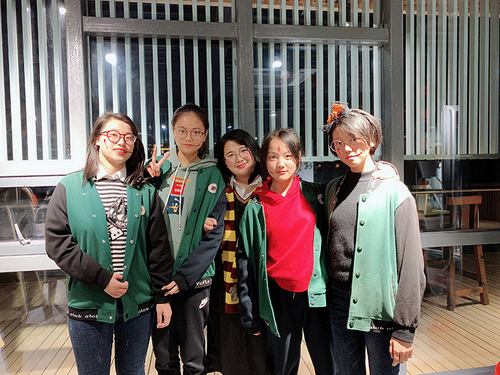 Theywere busy hanging black and orange pumpkin lanterns on the trees outside theparty room and colorful flags in advance as well. Some volunteer students whoare specialized in making up helped others to put cosmetics on their facesbefore the party started. Some of the teachers dressed up like an evil whileothers poses as vampires. With the help of teachers, everything was wellorganized by high school volunteers.
Afterthe long preparation time, finally, our Halloween party began with theannouncement of two masters of ceremony selected from Grade 11 class.


Someteachers ordered Halloween-style cakes which were nicely decorated and alsopizzas for students.

Everyonewas looking forward to various games. The first exciting game hosted by thehead teacher of G12 was a popular card game among the young generation whichwas called Wolf Slaying. Participants of the game sat in a circle around alarge table on a corner of the second floor and every student was highlyconcentrated on what card they had got.

Atthe same time , some other students were busy with another hotblooded activityin the wide area downstairs. The purpose of these game players was to makeballoons tied to others' legs explode. Also, they need to protect their ownones. Here is the video of the activity that you can take a look.
Thecoffee house is surrounded by several sets of chairs and tables and this wasthe place for us to have a fantastic pleasant time. They had a great time theretalking with each other about what funny things were happening these days whileeating and drinking.
Thisparty provides a great opportunity for students to celebrate an importantfestival and have a precious time with friends. More importantly, it makes therelationships between teachers and students closer and can be unforgettable toall of us.
By:FAITH